Update from Sri Lanka
COVID-19 is again becoming a more prominent part of our lives here in Sri Lanka. All the schools closed the first week of October because of a COVID-19 outbreak. Some districts have implemented a curfew and the numbers of infected people are increasing. It has been a very different year for everyone around the world, we are encouraged by the prayers and support from all over the world. None of the children or staff have been infected so
far, and everyone is taking precautions.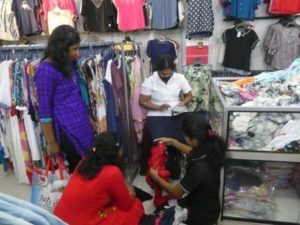 Dehiwela CDC:
In September the children were able to go shopping with the help of overseas donations. They were so
happy and proud of buying their own clothes, but it was also a little bit scary because it was the first time they did so. One of the girls asked if she could buy something for her brother, she has no parents, only the brother, and he is helpful to her
and she wanted to use some of the money for him. The bill for the shopping was more than 6 ft. long.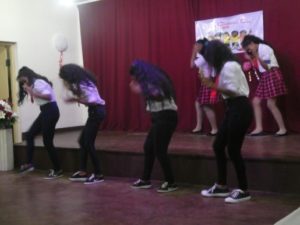 In October it is International Children's Day. This was celebrated with games, cultural dances, and disco. The administrator had invited some professional musicians to participate. The evening ended with dinner for everyone. The children enjoyed it very much.
Rajagiriya CDC:
The two eldest boys who are 19 years old have moved back to their families. They have lived in the CDC for a long time, and the evening before they left there was a party for them. It is sad for everyone that they have left the home.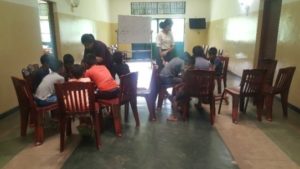 Different people have visited the CDC, some students had English class for the boys, another group had games and played football with them, and Salvation Army Training College led a bible study with them.
When the school closed because of COVID-19, nearly all the boys went home to their families, and they are still with their families. Only two boys are at the CDC, because their grandmother lives in the area where there is a curfew and they are not allowed to travel there. During curfew one new boy arrived at the home and he loves to play with the other two boys.
The Salvation Army in Sri Lanka highly appreciates your support to the work amongst vulnerable children and women. This could not be done without your generous and kind support.