What is Summer Mission Team?
Summer Mission Team (SMT) is a leadership development program that invites young people into a deeper relationship with the Lord through participation in a seven-week team missions experience. While the teams minister with The Salvation Army overseas or throughout the Midwest, they are given the opportunity to discover God's plan for all people to be part of His Kingdom. Summer Mission Team members also benefit from gaining a broader perspective of The Salvation Army.
The Creative Arts Service Team (CAST) is a Summer Mission Team with a creative arts ministry emphasis. This team will utilize drama, dance and other creative arts to present the gospel and will teach others to do the same. Applicants should have some prior experience in dance, drama or music to be considered for CAST.
Do You Have What It Takes?
Qualifications for Applicants:
18-29 years old
Live out a personal faith in Jesus Christ, demonstrate love for God, and show compassion for others.
Proven leadership ability
Heart for Evangelism and knowledge of the Bible
Emotional and spiritual maturity
Tolerant personality / Even temperament
Desire to learn / Teachability
Friendliness / Approachability
Strong work ethic
Hands-on ministry and service experience
Previous missions experience preferred
Applicants need to fulfill the qualifications of column A OR must fulfill 1 qualification from BOTH column B and column C.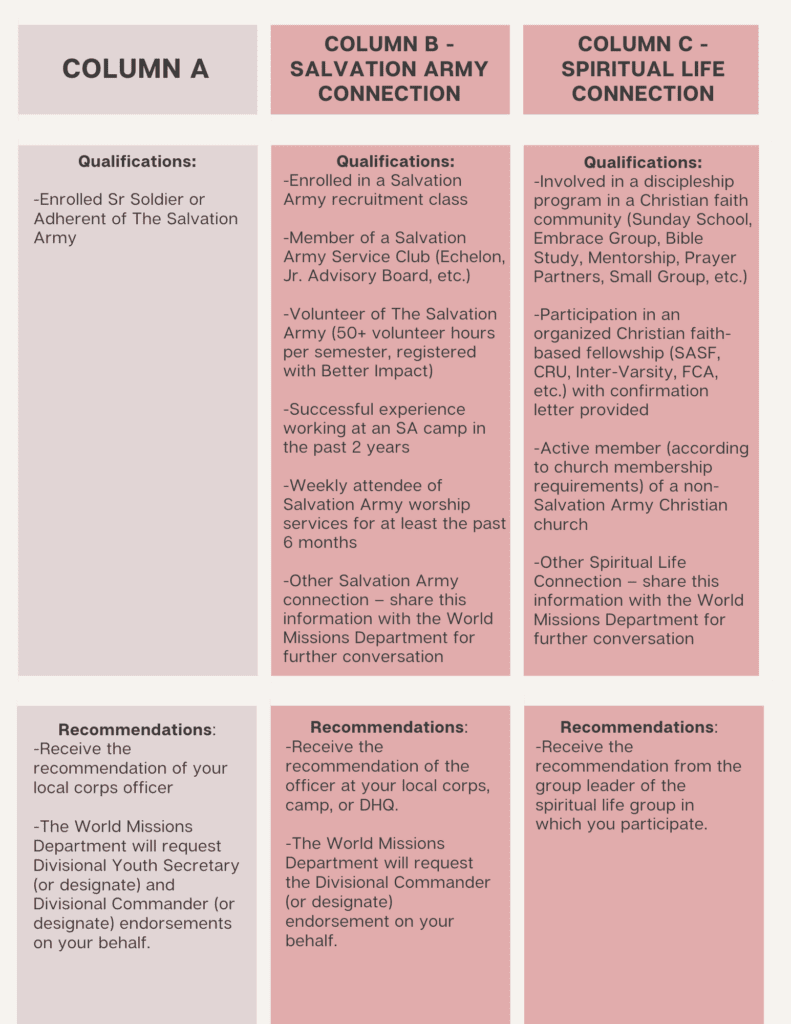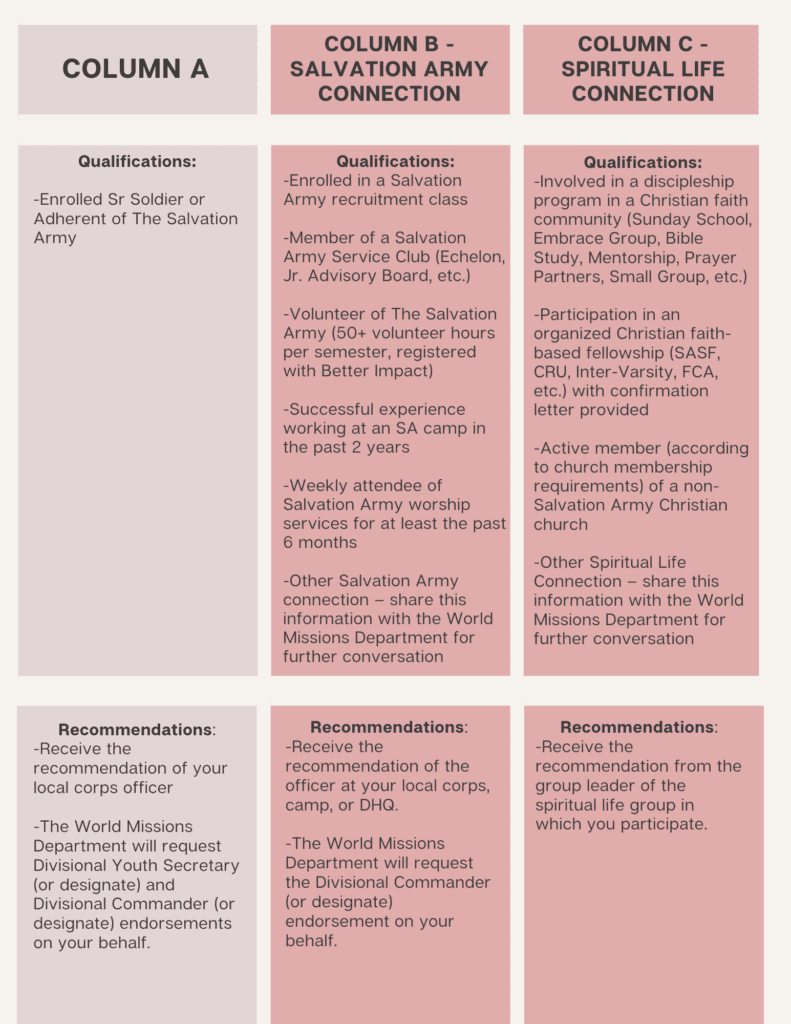 Team members are selected through an application process and by a committee dedicated to making sure the teams are committed to God and the mission of The Salvation Army.
Is this the year you should apply?
For more information about the Summer Mission Team e-mail:
[email protected]
Interested in promoting Summer Mission Team? Click here to download a flyer for your corps bulletin board!