Become a Sponsor
Your gift of $25 a month can bring hope, opportunity and love to children in need. Your gift allows The Salvation Army to provide not only necessities like food, shelter and clothing but gives the children a chance for a brighter tomorrow through education, a feeling of security and knowing that someone cares.
See the sidebar at the right to view the Sponsorship Application, to Make a Payment, to view Frequently Asked Questions, or to contact us for more information.
Share Your Christmas Joy
Many children in Salvation Army children's homes, schools and centers around the world have never experienced the joy that Christmas can bring.  This campaign is designed to bring these children that unique feeling of excitement, love and joy that only happens at Christmas when we celebrate the birth of our Savior.  Start a new tradition this year by sharing YOUR Christmas joy!
Click here to view the Share Your Christmas Joy video and to make a donation.
Project: FAST
Project: FAST is a Salvation Army youth event designed to teach young people about world hunger and preventable diseases that take the lives of 29,000 children every 24 hours. In this 24 hour over-nighter event, participants learn about a specific country, culture and its needs through educational activities, intentional prayer time, fundraising, service projects and Bible studies.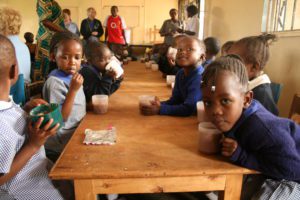 Email miss[email protected] for more information on Project: FAST