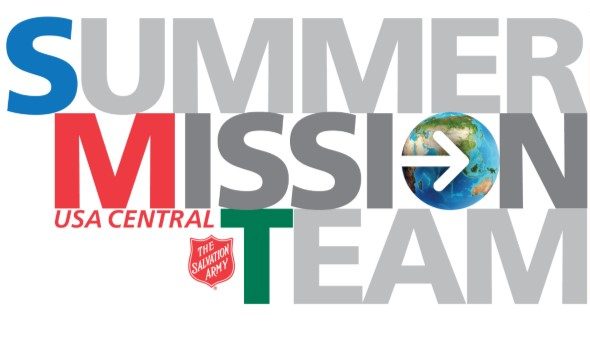 Qualifications for Applicants:
18-29 years old
Live out a personal faith in Jesus Christ, demonstrate love for God, and show compassion for others.
Proven leadership ability
Heart for Evangelism and knowledge of the Bible
Emotional and spiritual maturity
Tolerant personality / Even temperament
Desire to learn / Teachability
Friendliness / Approachability
Strong work ethic
Hands-on ministry and service experience
Previous missions experience preferred
Applicants need to fulfill the qualifications of column A OR must fulfill 1 qualification from BOTH column B and column C.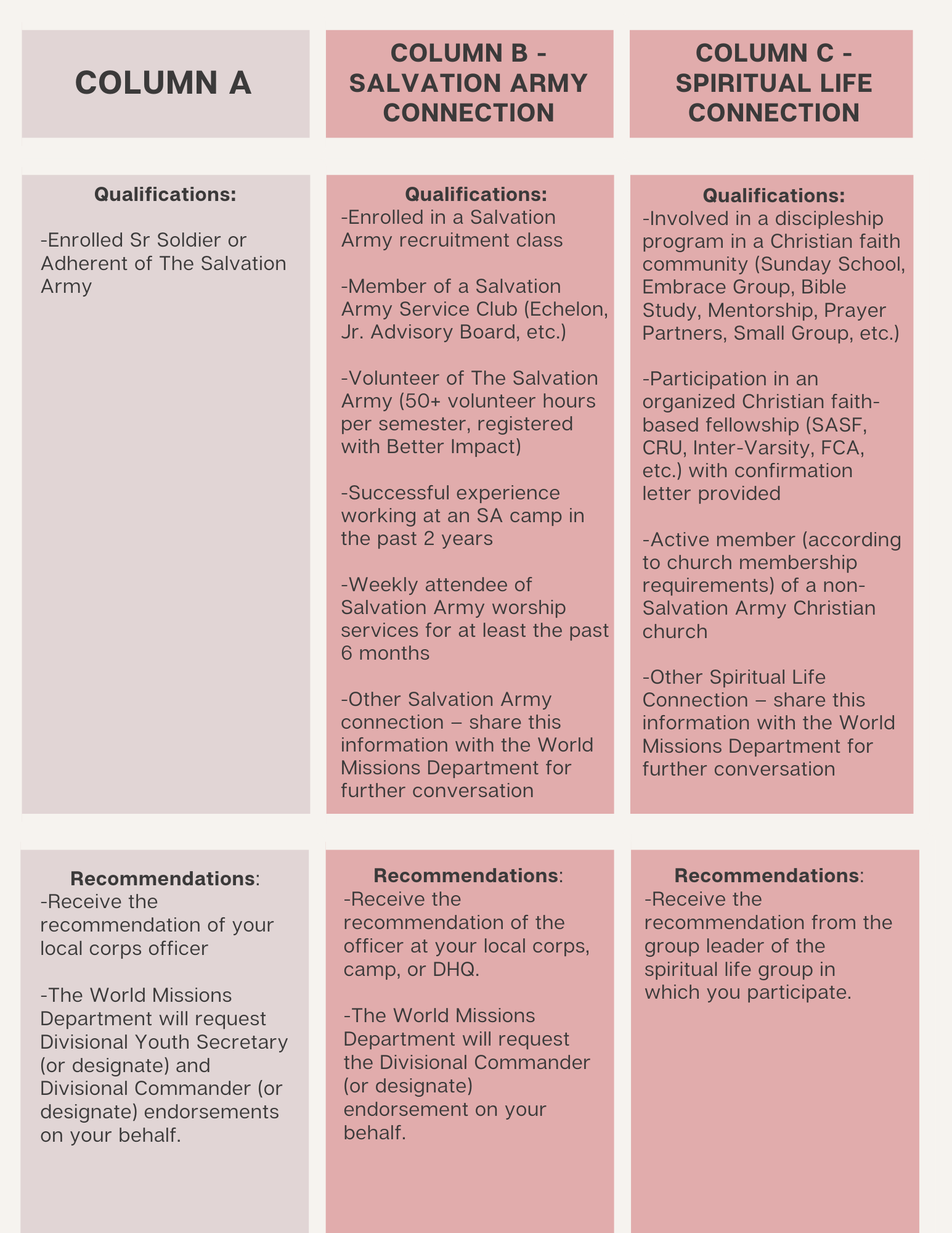 Important Dates:
-Application Deadline: February 22
-SMT Orientation: March 24 – 26
-Summer Ministry including pre-field training, on-field time, and debriefing: June 5 – July 30 (Until August 5 for CAST)
Ready to Apply to SMT 2023?
Step 1: Complete the Online Application
The application has to be completed in one sitting. you have not completed your application until you have clicked 'Submit.' Upon completion, you will receive an automated email response.
Step 2: Identify your References and ask them to complete this form
In addition to the application, it is the responsibility of each applicant to obtain 3 references to accompany your SMT application.
For Column A applicants: One reference MUST come from your corps Officer.
For Column B/C Applicants: One reference MUST come from the officer at your local corps, camp, or DHQ.
The remaining two references could be completed by a Sunday School Teacher, Youth Pastor, employer, teacher, or another adult leader or mentor in your life. If you are applying for CAST or the Social Justice/City Mission Team, you might consider a reference who can comment on your work or involvement in this specific area.
It is the responsibility of the applicant to follow-up with the World Missions Department to make sure that all required materials have been received by the February 22, 2023 deadline.
Questions? Contact us!
Phone: 847-294-2108 Email: [email protected] Website: centralmissions.org Facebook: SA World Missions Instagram: @SAWorldMissions
Interested in promoting Summer Mission Team? Be sure to follow us on Social Media for the latest updates! It would help us if you share our posts to spread the word!