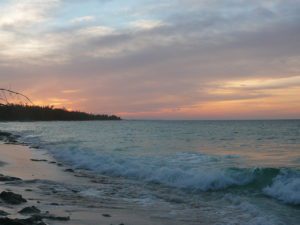 The Salvation Army USA Central Territory partners with five other territories and regions around the world for the purpose of learning from each other and helping one another expand and encourage the ministry of The Salvation Army spanning the globe. One of our Partners in Mission is the Caribbean Territory.
The Salvation Army was first established in the Caribbean in 1887 in Kingston, Jamaica. Today the Caribbean Territory includes sixteen countries.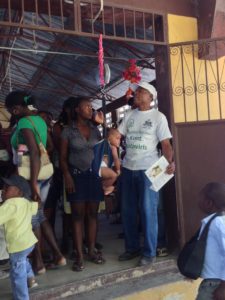 In the Caribbean The Salvation Army has a strong history and is known for its churches, schools, medical clinics, and social programs. In Bahamas and Jamaica, Schools for the Blind provide students with quality educational opportunities and equip them for a bright and successful future. Children's homes, primary schools, senior residences, hostels, and shelters throughout the territory provide a safe environment and support for individuals in need. In Haiti, medical clinics provide affordable health care services, vaccine programs, and nutrition programs.
The USA Central Territory partners financially with the Caribbean Territory through Mission Support Projects. Recently our territory was able to help provide a vehicle for the Cayenne Corps in French Guiana, a replacement deep freezer for the Francis Ham Senior Residence in Jamaica, and funding for educational opportunities and post-Commissioning studies for officers in the Caribbean. These resources and opportunities allow The Salvation Army in the Caribbean to continue to minister effectively and share the love of God in practical ways.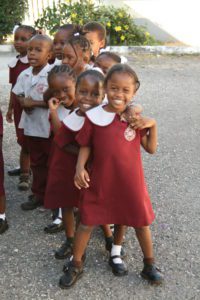 Another way that we partner with the Caribbean Territory is through the exchange of officers and lay personnel. Currently Majors Robert and Paula Pyle, officers from the Caribbean Territory, are serving as Corps Officers at the Minneapolis Parkview Corps in the USA Central Territory. Majors Jeff and Valerie Carr, officers from the USA Central Territory, are preparing to take up appointments in the Jamaica Eastern Division of the Caribbean Territory later this summer. Additionally, Major Violet Doliber Ezeh, an officer originally from the USA Central Territory, serves as a Corps Officer in St. Maarten. Partnering through personnel exchanges allows both of our territories to share our strengths, expand our perspectives, and continue learning from each other.
Please keep our Partner in Mission, the Caribbean Territory, in your prayers.
Going Deeper:
Follow "The Salvation Army – Caribbean Territory" (https://www.facebook.com/CaribSA/) to stay updated on current news, events, and prayer requests
There are some similarities between the countries of the Caribbean – such as the beautiful beaches, warm weather, and flavorful cuisine – but each country is also unique! Take time to learn more about each Caribbean country where The Salvation Army ministers including Antigua, Bahamas, Barbados, Belize, French Guiana, Grenada, Guyana, Haiti, Jamaica, St Kitts, St Lucia, St Maarten, St Vincent, Suriname, Trinidad and Tobago, and the Turks and Caicos Islands. The website https://prayercast.com/nations.html offers a short video and prayer points for many different countries.