World Services Resources – Lent 2022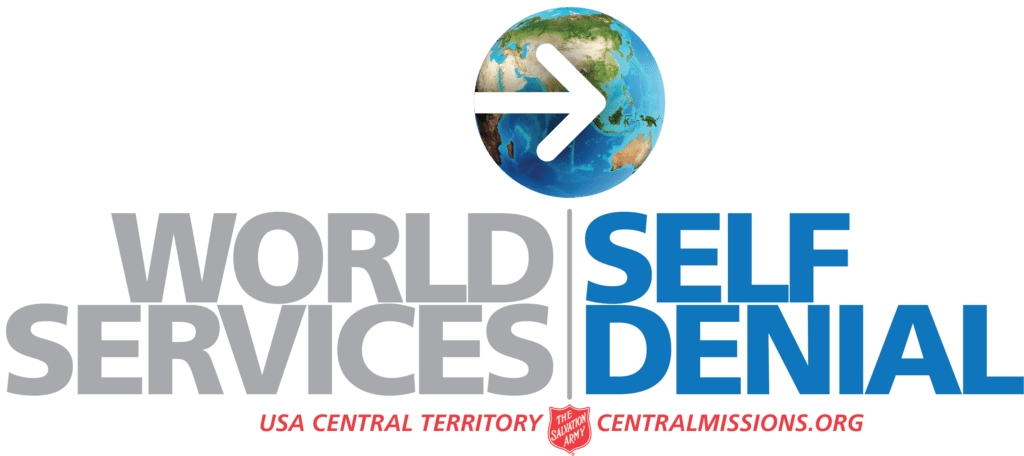 Week 1 – Building a skyscraper
Missions Moment – Intro Video – Each year during the Lent season we have the opportunity to focus on self-denial giving to World Services, which allows The Salvation Army around the world to provide for practical needs.  Please join in watching this World Services video which introduces the theme for this year's World Services campaign.
**Play World Services intro video. Access it here**
We invite you to take a World Services envelope or coin box to set aside World Services offerings throughout this Lent season. We also encourage you to fill out a pledge card and make an on-going financial commitment to World Services. Thank you for your self-denial offerings as we work together to create a Brighter Future for all!
Week 2 – Sticks and Stones
Missions Moment – This week we are talking about the power of words and the impact that our words can have on others.  Today you are invited to use words to encourage others by writing cards or emails to our USA Central Territory overseas personnel.  Share meaningful Scripture verses, assure them of your prayers, or thank them for their faithfulness in ministry! There is power in the words that you will share!  The names of our current overseas personnel can be found here . Their contact information can be obtained through the USC Dispo or by emailing the World Missions Department at [email protected].
Week 3 – Worst Baby Names EVER – Hosea
Missions Moment – Access Video – All people are created in God's image.  As we glean from the story of Hosea, we are called to step out of our comfort zones and stand up for the marginalized in our communities.  In this week's World Services video, you will see how your generous self-denial offerings are providing improved access to essential resources for those around the world who are marginalized and in need.
**Play World Services Access Video**
Week 4 – Nine Words that Changed Everything – Jonah
Missions Moment – Connectivity Video – Today we are focusing on the story of Jonah and the important and transformational message that he delivered to the Ninevites. Just as Jonah had an important role in sharing God's message, we also are called to share the Good News with others.  In the following video we will learn some of the ways that The Salvation Army is creatively reaching out and connecting people for the purpose of advancing the mission and sharing the Gospel.  The projects and ministries highlighted in this video are made possible by your generous gifts to World Services/Self-Denial.
**Play World Services Connectivity Video** Watch video here.
Week 5 – Present in the Waiting – Job
Missions Moment – Buildings Video – As we are reminded from the story of Job, it is important to be present and faithful during times of waiting. Within the Salvation Army internationally, there are many congregations who are waiting for important renovations or even the completion of corps buildings, officers' homes, schools, hospitals, or other institutions.  Due to limited resources, complicated government approvals, and other challenges, many congregations spend years patiently waiting for these important projects to be realized.  In today's World Services video, we will see how our self-denial offerings are making it possible for some of these building projects to be completed and how our generosity is helping to meet some of the needs of our brothers and sisters around the world.
**Play World Services Buildings Video** Watch video here.
Palm Sunday – A Taste of the Good Life – Zechariah
Missions Moment – On this day, churches around the globe join in celebrating Jesus' triumphal entry into Jerusalem.  Please join us in praying for our Brothers and Sisters in our Partners in Mission locations as they worship on this Palm Sunday. Additional prayer points for each of our five Partners in Mission are included in a resource you can access here.